PRODUCT INFORMATION
application
INGREDIENTS
PRODUCT INFORMATION
The moisturizing and pore-refining tonic with niacinamide & hibiscus gives you an even complexion and helps you achieve a clear complexion.
The selected and natural active ingredients have a clarifying and balancing effect on your skin and help you achieve a more even complexion.
Niacinamide

is our beauty favorite for a more even, radiant complexion

and is one of the most popular active ingredients when it comes to radiantly beautiful skin. Due to its calming and regenerating effect, it strengthens the skin's protective barrier and has a pore-refining effect.

Hibiscus blossom extract has plant-based active ingredients that increase your skin's elasticity and can thus tighten and firm it. The fruit acids it contains support the lightening of pigment spots and have a clarifying and pore-refining effect.
Incidentally, the active ingredient niacinamide is also worth trying for rosacea. Niacinamide has a calming and anti-inflammatory effect that can be very helpful for rosacea.
Our tonic with niacinmite & hibiscus is also a refreshing facial tonic for in between, because it can be sprayed over make-up at any time.
application
HOW TO USE THE TONIC WITH HIBISCUS FLOWER & NICAINAMID:
Cleanse the skin gently and thoroughly. Then spray the tonic on your face and pat it in gently. If you want you can apply a serum. Finally, you apply your day care.
You can also moisturize and refresh your skin in between. Simply spray once or twice on the face and gently pat in.

INGREDIENTS
Aqua, Glycerin, Niacinamide, Xylitylglucoside, Anhydroxylitol, Xylitol, Hibiscus Sabdariffa Flower Extract, Pentylene Glycol, Magnolia Officinalis Bark Extract, Acacia Senegal Gum, Xanthan Gum, Sodium Benzoate, Potassium Sorbate, Glyceryl Caprylate, Citric Acid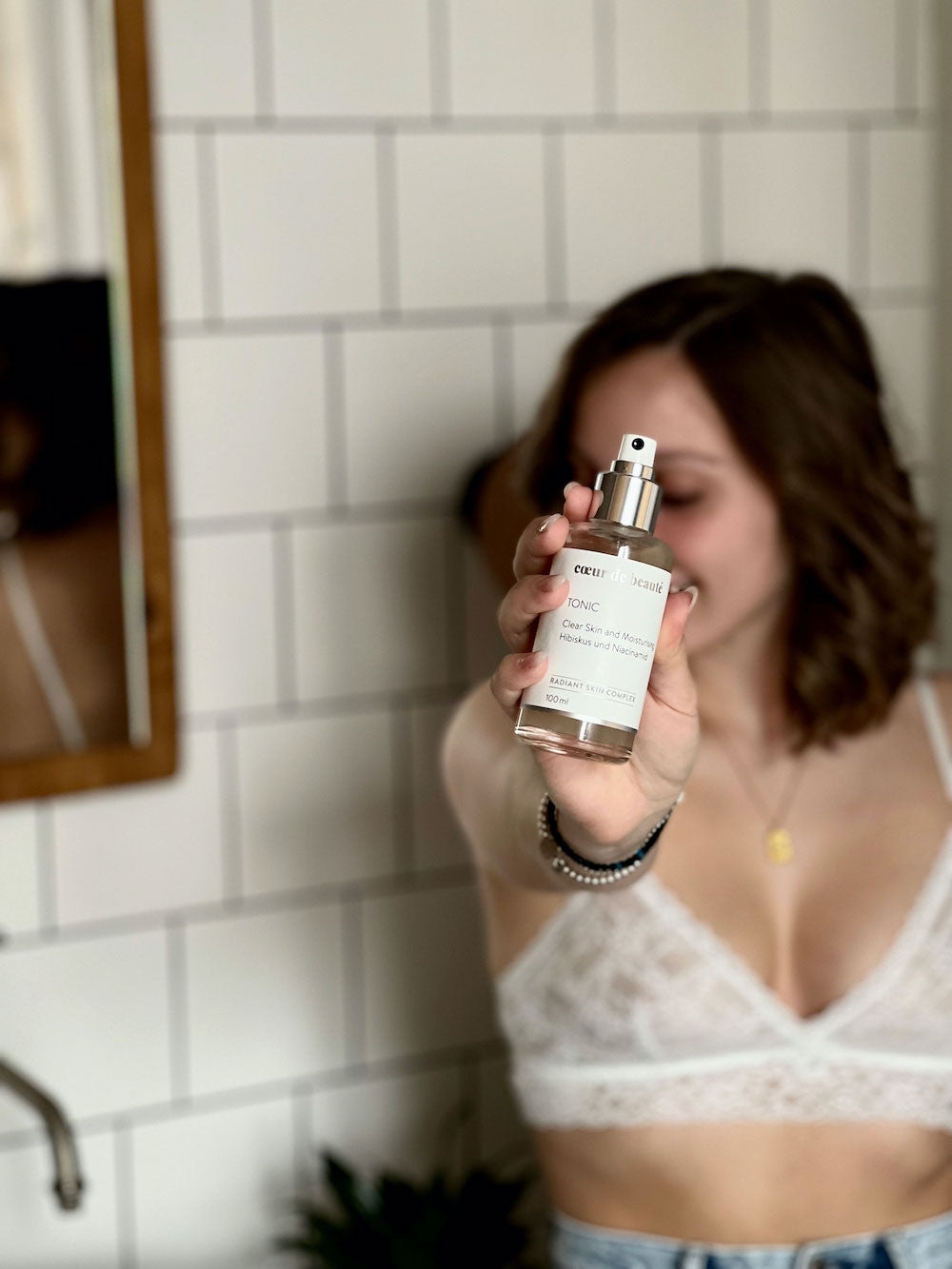 Niacinamide - what is it actually?
Niacinamide is a vitamin B derivative, i.e. a form of vitamin B3. Niacinamide is rightly a very popular active ingredient when it comes to radiantly beautiful skin. It strengthens the skin's protective barrier and stimulates skin renewal through the formation of new collagen. The sebum production is regulated, redness and pigment spots can be reduced. The overall appearance of the skin is refined and more even.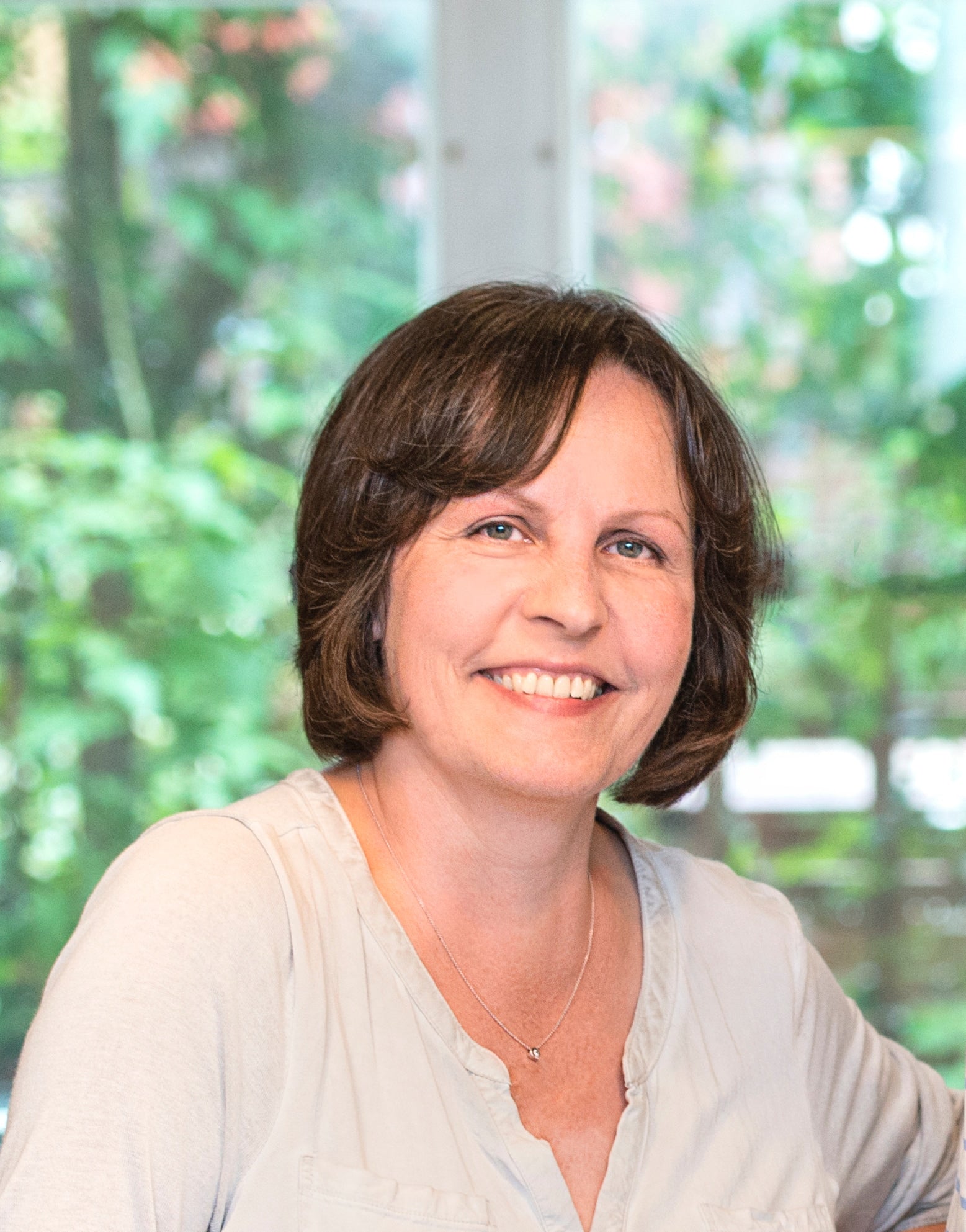 30 Tage Geld zurück Garantie
Aufgrund meiner eigenen langjährigen Erfahrung mit meiner sensiblen Rosacea Haut habe ich begonnen eigene Produkte zu entwickeln nach dem Prinzip: "Meine Haut soll nur das bekommen, was sie wirklich braucht",  Ich bin von den herausragenden Pflegeeigenschaften meiner Produkte überzeugt, da ich diese jeden Tag selbst nutze und mich wieder wohl fühle in meiner Haut. Solltest Du mit einem meiner Produkte nicht zufrieden sein, dann melde dich bei mir mit Deinem Problem und Du bekommst Dein Geld ganz unkompliziert zurück.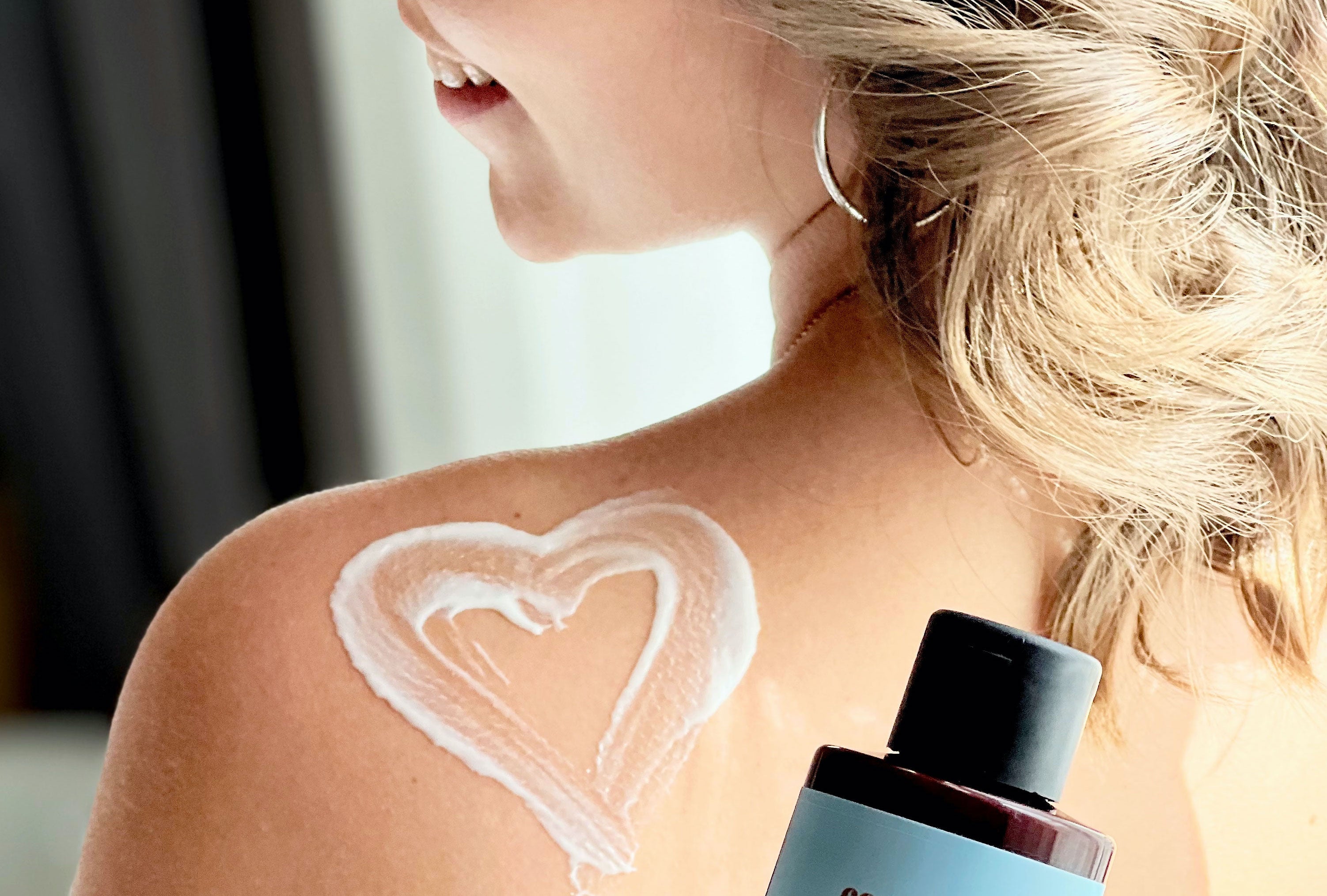 Gut für Dich, gut für die Umwelt
Wir verzichten in unseren Produkten auf unnötige Inhaltsstoffe wie Silikone, Parabene, Mikroplastik, Füllsstoffe, Palmöl und Duftstoffe. Zusätzlich sind unsere Produkte 100% vegan und PETA zertifiziert. Um unsere Umwelt zu schonen, entwickeln und produzieren wir unsere Produkte ausschließlich in Deutschland, unsere Verpackung besteht aus Glas oder recyceltem PET und wir versenden Eure Päckchen CO2 neutral.