basic care
24-hour anti-aging care for noticeably calmed and relaxed skin at any age.
With our basic care you can provide your skin with intensive moisture. The natural and minimalist care series suits every skin type and can be flexibly combined with all other products.
Even if your skin is over-treated and very irritated, you can start with this care series to calm your skin.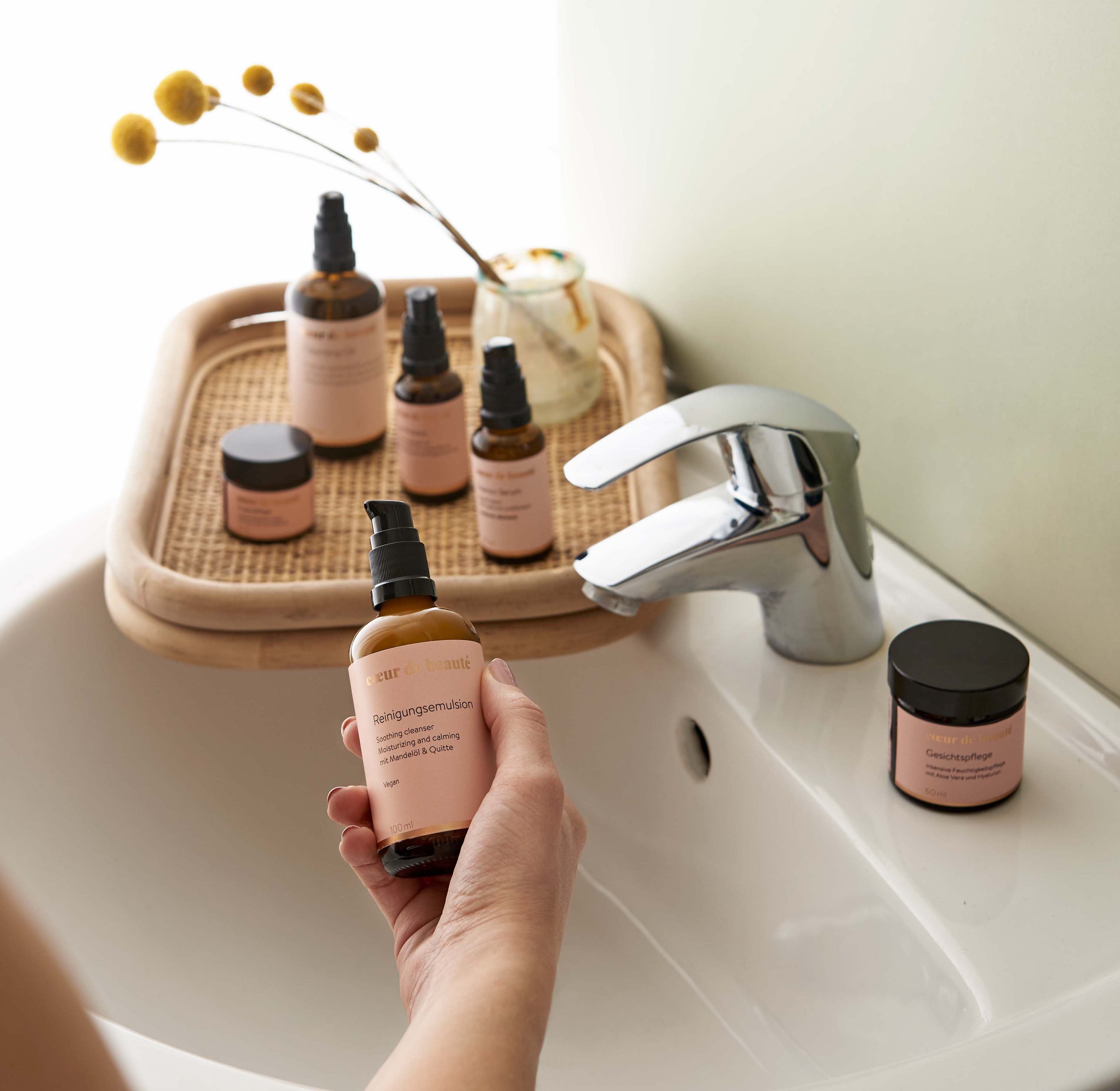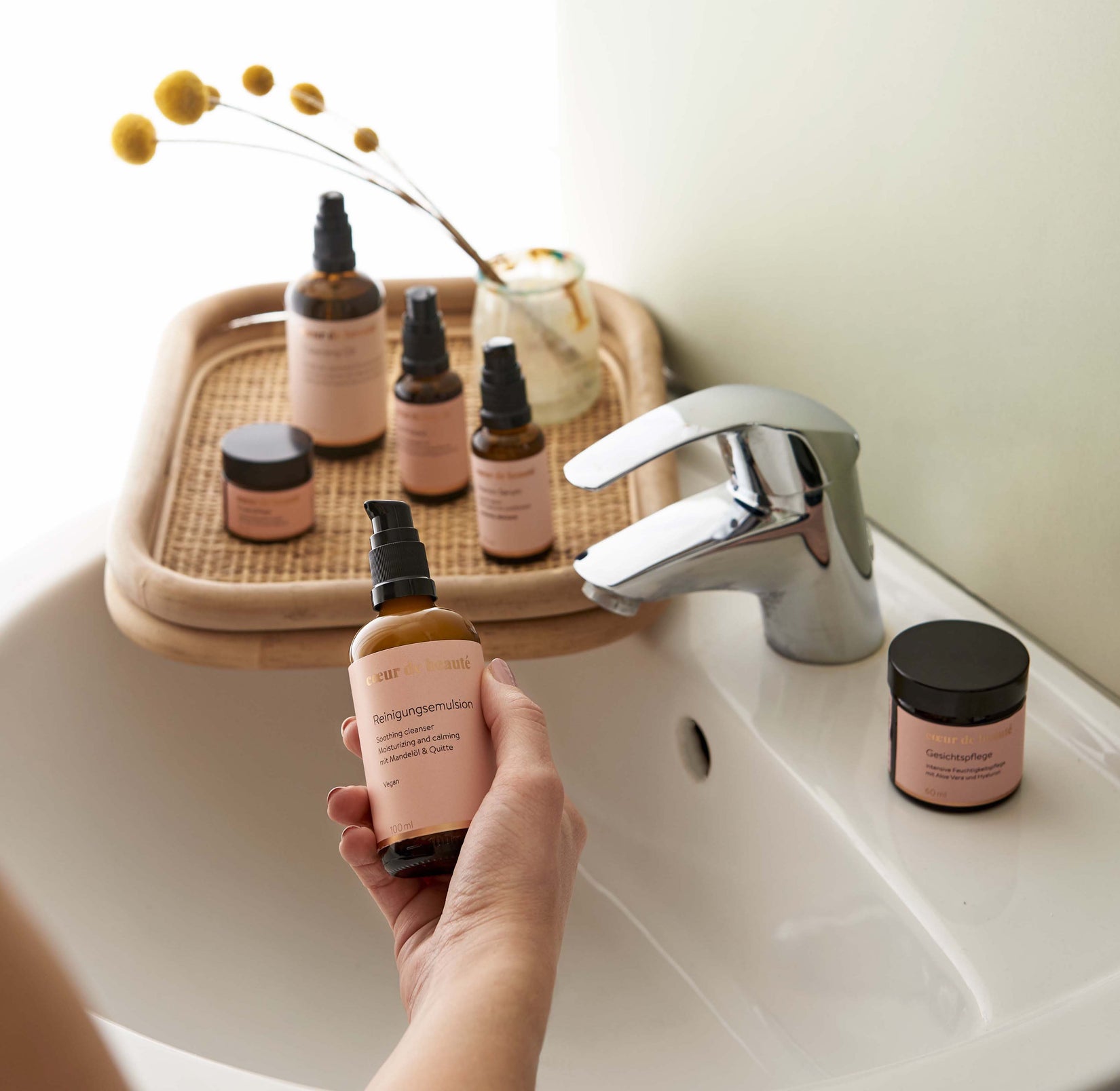 I would be happy to help you find the right product for you.
From my own experience, I know how difficult it is to find the right care product, especially for demanding skin.
I am therefore happy to advise you personally in order to find the perfect care products for you.
Just send me a message and I'll get in touch with you.
Kind regards Sabine – founder of coeur de beauté