combination skin
So-called combination skin is characterized by dry cheeks and an oily or greasy T-zone. This skin condition occurs due to excessive sebum production in the T-zone (forehead, nose, chin) and less active sebaceous glands on the cheeks. Signs include shiny patches of skin, blemishes in the T-zone, and dryness in the cheeks.
What are the characteristics of combination skin?
Skin condition:

With combination skin, the T-zone is rather shiny and the side areas are normal to dry

Complexion:

The complexion often shows redness in the T-zone and appears pale in the cheek area. Overall, the complexion appears rather unbalanced



Skin texture and pores:

Your skin tends to show larger pores, blackheads and occasionally pimples in the forehead, nose and chin region. In contrast, the area around your cheeks and eyes tends to be dry and occasionally shows flaky patches.



Tips for combination skin:
Gentle cleansing:

Cleanse your skin with a mild cleansing emulsion to remove dirt and impurities without affecting your skin's natural moisture barrier.



Moisturizer/Serum:

It's worth putting in a little extra effort here. Depending on how different your two skin conditions are, caring for the oily T-zone requires a different approach than dry cheeks. For example, a serum is suitable for the entire face and it may be enough to additionally care for the dry areas of the skin with a cream. However, if you have combination skin, you should avoid creams that are too rich and greasy.



Sun protection:

Use enough sunscreen to protect your skin from harmful UV rays and prevent premature aging.



Healthy lifestyle:

A balanced diet, enough sleep and sufficient fluid intake support your skin health.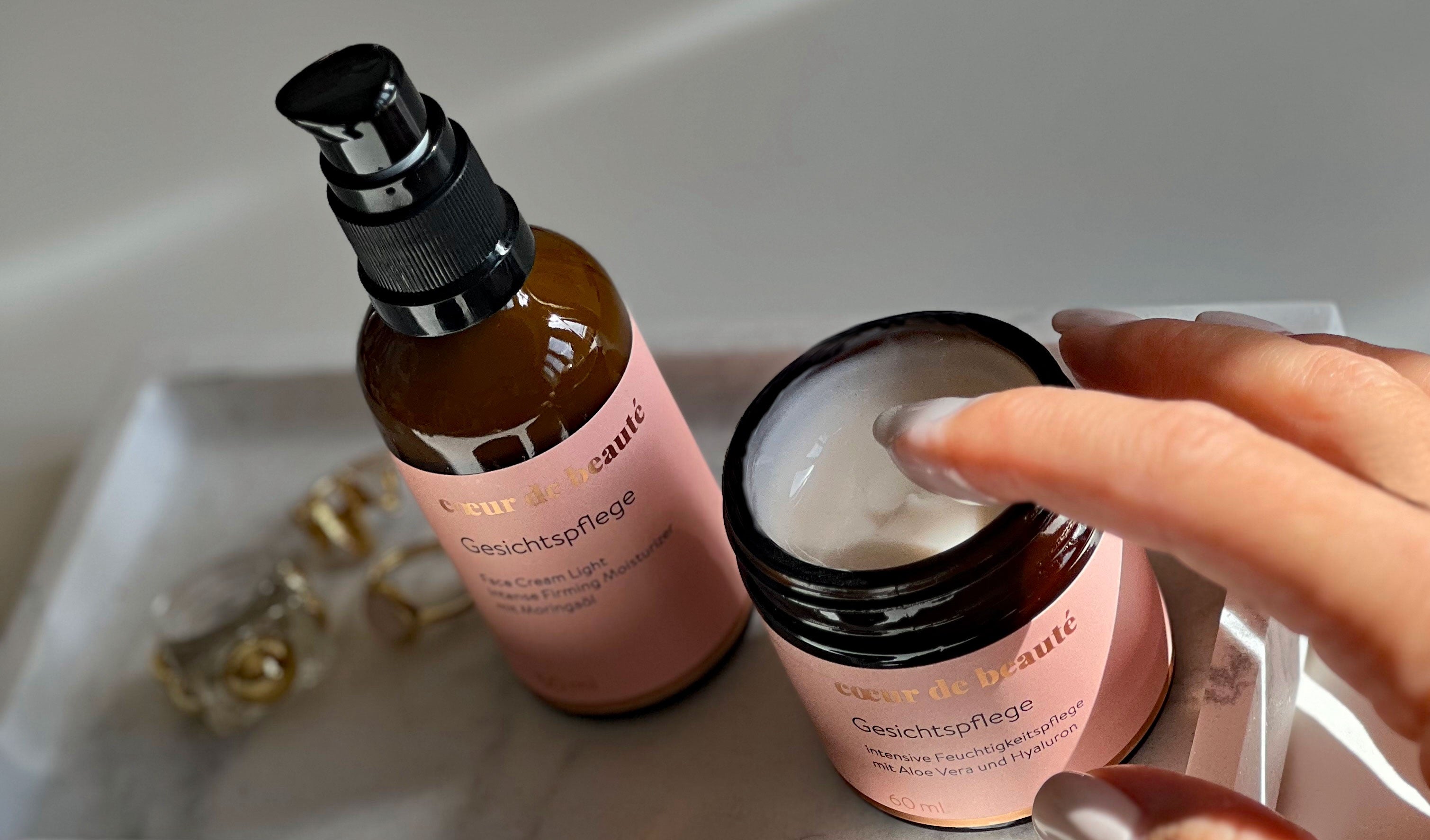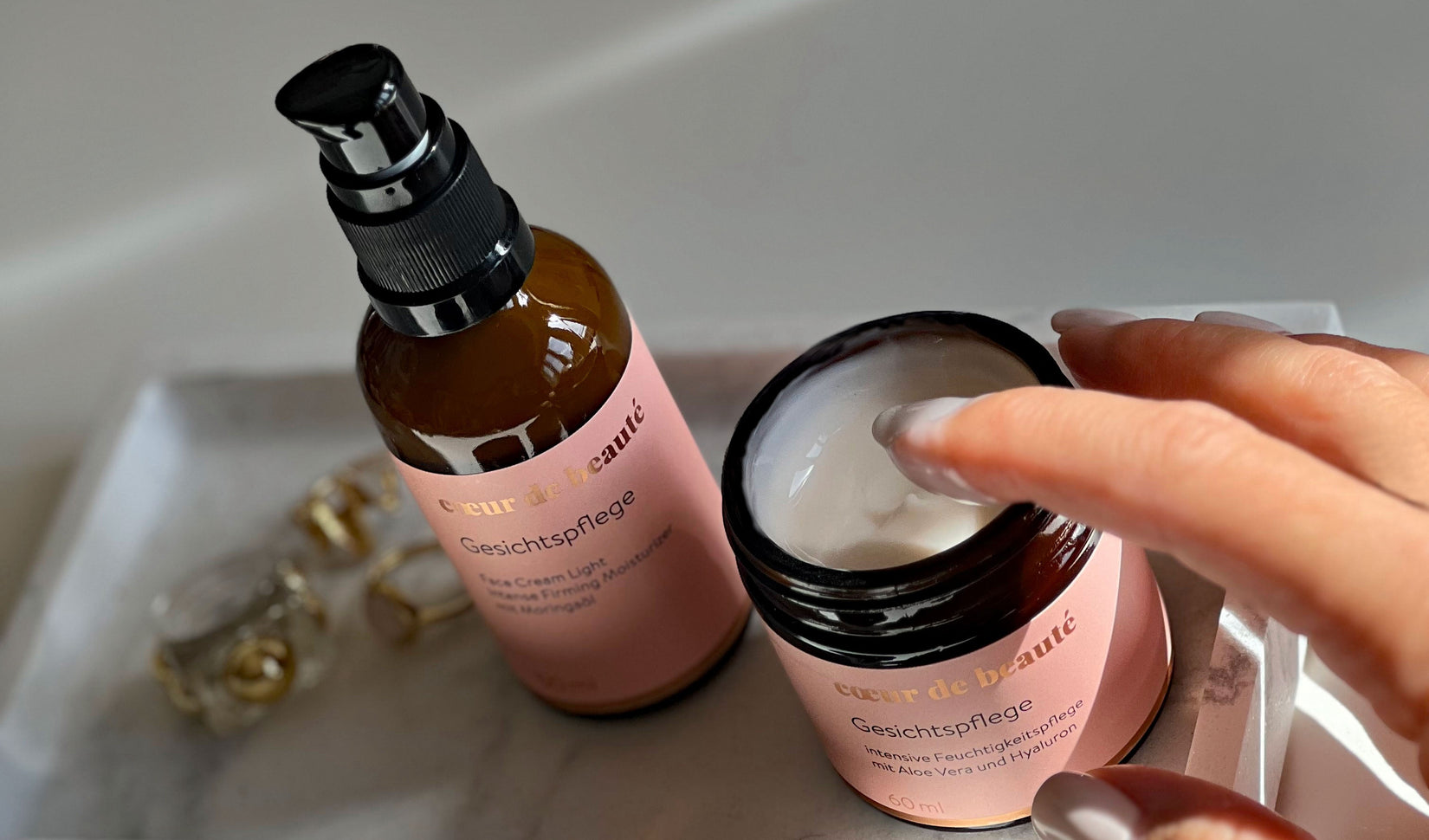 Ich helfe Dir gerne das passende Produkt für Dich zu finden.
From my own experience, I know how difficult it is to find the right care product, especially for demanding skin.
I am therefore happy to advise you personally in order to find the perfect care products for you.
Just send me a message and I'll get in touch with you.
Kind regards Sabine – founder of coeur de beauté