Autumn beauty - beautiful, healthy skin in the cold, rain and wind
Posted by SABINE STEMPFHUBER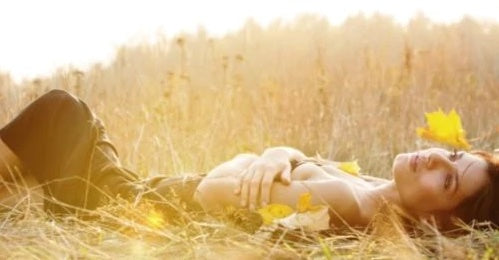 autumn beauty
Rain, wind and colder temperatures. The autumn is here!
In autumn, the change in temperature causes problems for our skin and the summer tan fades away. The increased exposure to the sun in summer put additional strain on our skin. The skin often looks pale, dry and exhausted. It is therefore important to take special care of the skin. Our facial skin is most affected and our hands often suffer from dry patches. A rich facial care protects your skin. Due to this change of seasons, we should also change our care rituals. Sun-kissed skin and hair now need special support and care.
Autumn beauty - healthy skin in autumn
Here are our nurturing autumn beauty tips for skin and hair:
Due to the falling temperatures, the production of the skin's own lipids also decreases and the protective skin barrier is weakened. This causes the skin to become dry and cracked. Now is the right time to switch to richer care products that contain, for example, shea butter, evening primrose oil or hemp oil .
True beauty comes from within. You should make sure you drink enough! Now that it's getting colder, a nice, warming cup of tea is particularly good for us.
Also watch your hands. They too felt the cold and wet and reacted with dryness. The exchange of heating air and the cold outdoors also puts a strain on your hands. Regular application of cream helps best here.
You can now also incorporate some extra care into your body care routine. Regular peelings help dry and scaly skin to become smooth and supple again. Then you should apply a rich body lotion to your skin. Again, you can make sure that moisturizing ingredients such as shea butter or high-quality care oils are included. You can also protect your skin very easily by not taking a shower or bath that is too hot and avoiding cleaning products that dry you out.
Your lips will also look forward to special care. Also look out for lip care products with high-quality active ingredients such as cold-pressed oils and vegetable waxes or beeswax. These grease the lips without drying them out.
Your hair was particularly stressed by the increased solar radiation in summer and perhaps sea water or pool water. Treat your hair to a recovery treatment with a moisturizing hair mask or treatment pack.
Collection 2019
Sale 70% Off
Title for image