FACE WASH with green tea & hemp oil
gentle and pore-deep cleansing for all skin types
€17,90
€7,90
&nbspVAT included
150ml&nbsp|&nbsp€5,27
/
per
100ml
You Save: €10,00 (56%)
In 2-4 Tagen bei Dir zu Hause
kostenloser Versand ab 50€
Spend €50,00 to Free Shipping
sofort spürbarer Effekt für Deine Haut
hohe Verträglichkeit Dank reizarmer Rezepturen
100% zertifizierte Inhaltsstoffe
30 Tage Geld zurück Garantie, falls Du nicht zufrieden bist
in Deutschland entwickelt und hergestellt
100% vegan und PETA zertifiziert
Hast Du Fragen? Schreib mir einfach eine WhatsApp.
Ich helfe Dir gerne weiter.
PRODUCT INFORMATION
INHALTSTOFFE
Anwendung
CUSTOMER REVIEWS
PRODUCT INFORMATION
With our gentle facial cleansing/face wash with green tea & hemp oil, you can gently and thoroughly remove make-up, deposits and dirt from your skin without drying it out.

This way you have the best preparation so that your skin can absorb the subsequent facial care without hindrance. The mild surfactants in this cleaning product are also used in baby care. So it is a very gentle and gentle cleansing for your skin.
The refreshing essential oils of citrus and thyme have a slightly disinfecting effect and help reduce skin inflammation.
Deep pore and mild cleansing for all skin types
Green tea invigorates, stimulates the skin's metabolism and has a strong antioxidant effect. This protects your skin from so-called "free radicals". Green tea is the gentle trend ingredient for firm and clear skin. The effect of green tea on the skin with its natural ingredients ensures a healthy and beautiful complexion.
Hemp oil has a high content of essential fatty acids and vitamin E. This supports your skin's natural protective barrier. Hemp oil protects your skin from drying out and soothes sensitive and irritated skin. Inflammation is minimized and small pimples can heal more quickly by activating the skin cells.
We use recycled PET for our shower gel, face wash and body lotions. Our ECO bottles are made in Germany. It has the same properties as new PET, but has already completed a product life cycle. This means that it was used, disposed of accordingly, collected and reprocessed as recycled plastic - turning old into new.
INHALTSTOFFE
Aqua, Lauryl Glucoside, Disodium Cocoyl Glutamate, Glycerin, Xanthan Gum, Camellia Sinensis Leaf Extract*, Cannabis Sativa Seed Oil*, Sodium Cocoyl Glutamate, Aloe Barbadensis Leaf Juice Powder*, Tocopherol, Helianthus Annuus Seed Oil*, Glyceryl Caprylate, Sodium Levulinate , Sodium Anisate, Citric Acid, Thymus Serpillum Oil, Litsea Cubea Fruit Oil, Limonene**, Citral**, Linalool**,Geraniol**
*Raw materials certified organic
**From natural essential oils
Anwendung
HOW TO USE GREEN TEA & HEMP OIL FACE WASH:
Lather a small amount of the washing gel in your hand with a little water. Apply gently to face in circular motions and wash off with warm water. Then apply a serum and/or facial care product.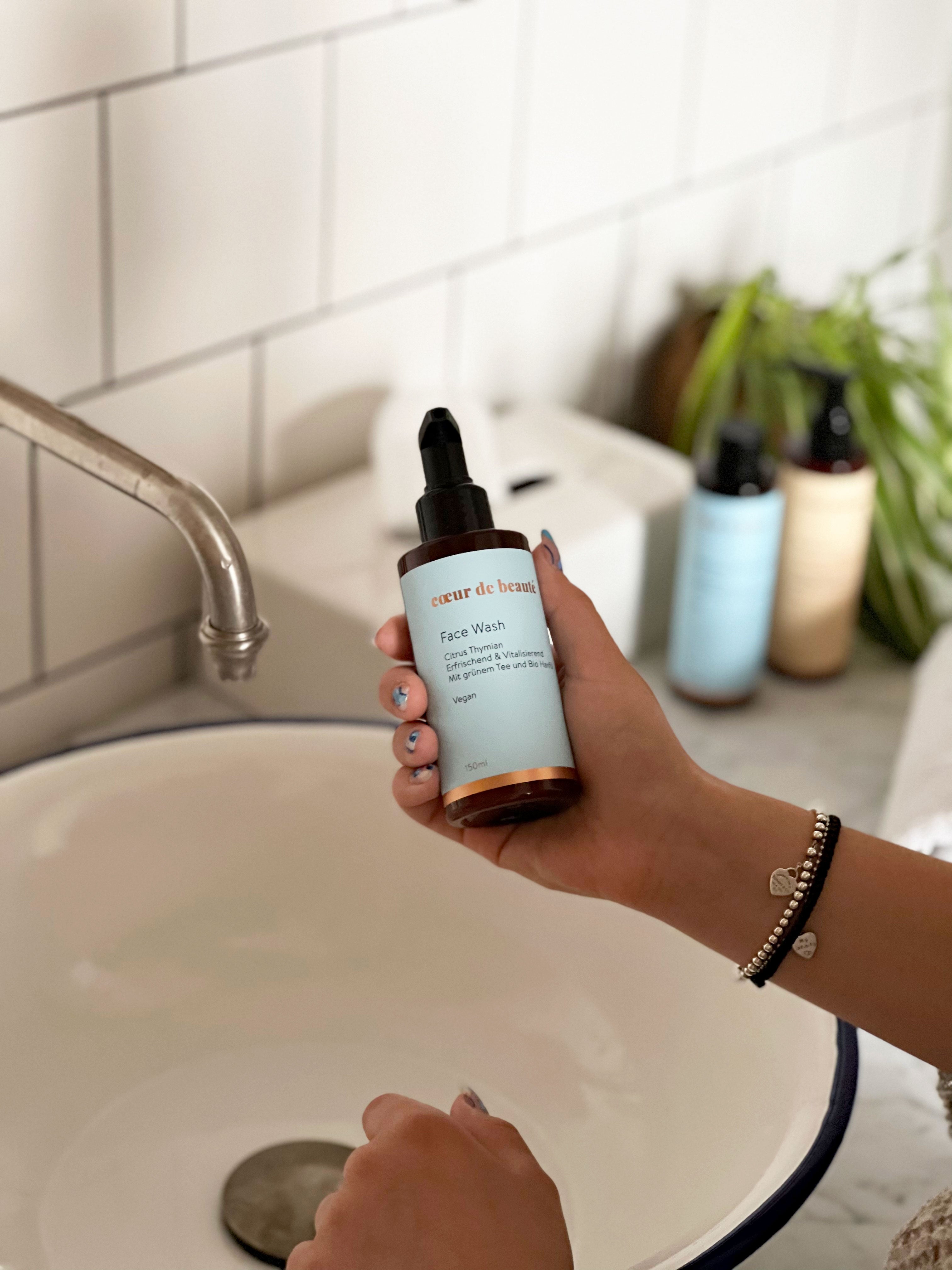 What does green tea do to your skin?
Green tea contains polyphenols, which belong to the group of antioxidants. Antioxidants neutralize harmful free radicals and that's a big plus for green tea. But the well-known plant can do even more. Green tea has an anti-inflammatory effect and thus against acne and other skin impurities. What else makes green tea so interesting for skin care? It contains flavanoids! These also have an antioxidant effect and protect our skin, for example, from environmental damage and help to strengthen the skin.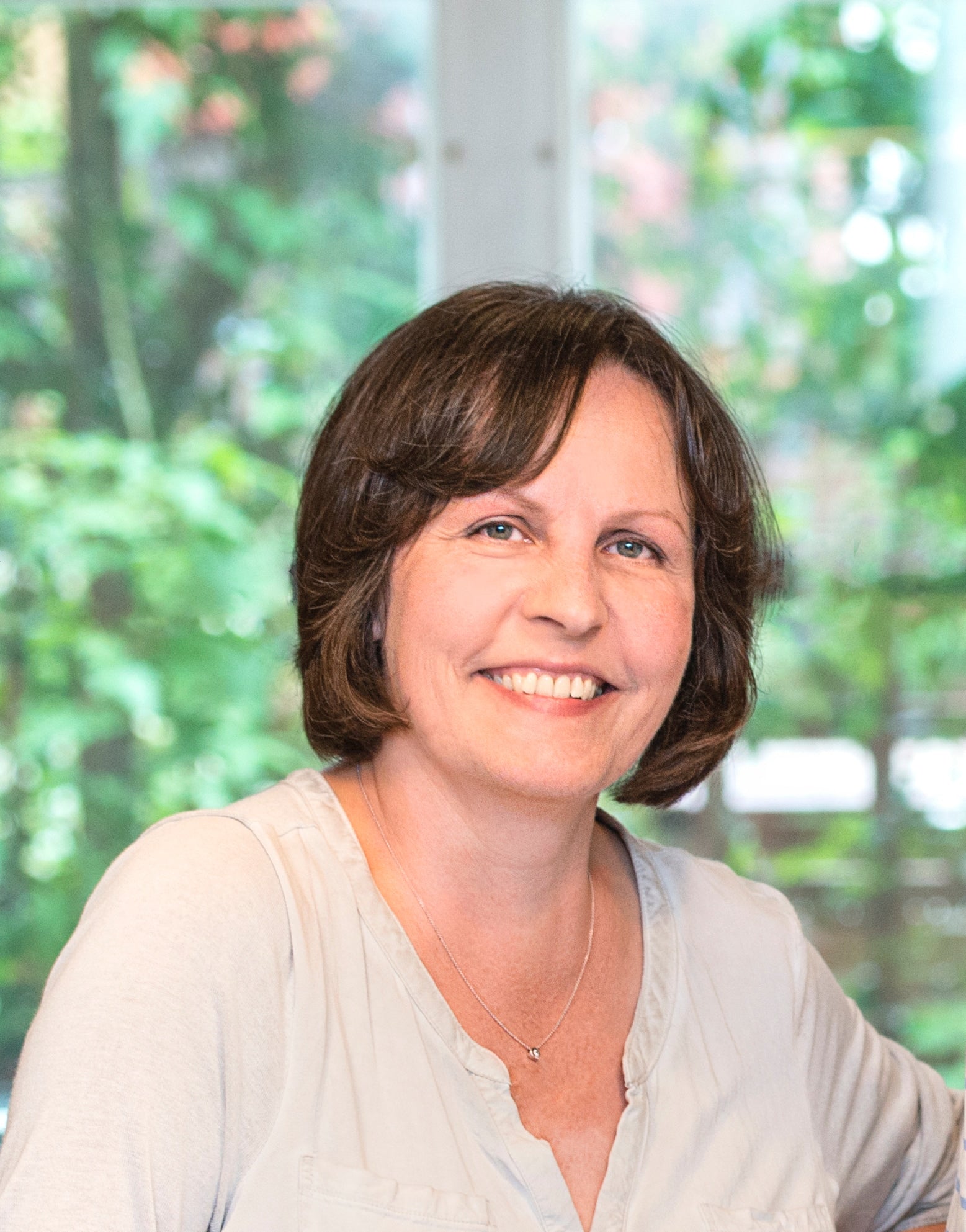 30 Tage Geld zurück Garantie
Aufgrund meiner eigenen langjährigen Erfahrung mit meiner sensiblen Rosacea Haut habe ich begonnen eigene Produkte zu entwickeln nach dem Prinzip: "Meine Haut soll nur das bekommen, was sie wirklich braucht",  Ich bin von den herausragenden Pflegeeigenschaften meiner Produkte überzeugt, da ich diese jeden Tag selbst nutze und mich wieder wohl fühle in meiner Haut. Solltest Du mit einem meiner Produkte nicht zufrieden sein, dann melde dich bei mir mit Deinem Problem und Du bekommst Dein Geld ganz unkompliziert zurück.
Gut für Dich, gut für die Umwelt
Wir verzichten in unseren Produkten auf unnötige Inhaltsstoffe wie Silikone, Parabene, Mikroplastik, Füllsstoffe, Palmöl und Duftstoffe. Zusätzlich sind unsere Produkte 100% vegan und PETA zertifiziert. Um unsere Umwelt zu schonen, entwickeln und produzieren wir unsere Produkte ausschließlich in Deutschland, unsere Verpackung besteht aus Glas oder recyceltem PET und wir versenden Eure Päckchen CO2 neutral.