Skin condition - Dehydrated skin
The characteristics are thin and dry skin, a rough and dry skin feeling, lack of radiance and feelings of tension in the skin, mostly fine-pored skin with a tendency to dry flakes.
The cause of dehydrated skin lies in a disturbed protective barrier of the top stratum corneum and a variety of external factors such as too little fluid, climate, diet, caffeine consumption, but also hormonal fluctuations.
Important to know: Any skin type can develop a dehydrated condition! You have to differentiate between dry skin, which is genetic, and dehydrated skin, which is caused by too little water in the skin. Even oily, oily skin can be dehydrated!
What can you do?
Dehydrated skin is always a temporary condition that can be reversed with appropriate moisturizing products.
You should definitely try to reduce external factors that stress your skin. So, for example, drink enough water, don't take hot showers for too long and don't use cleansing that dries out your skin even further.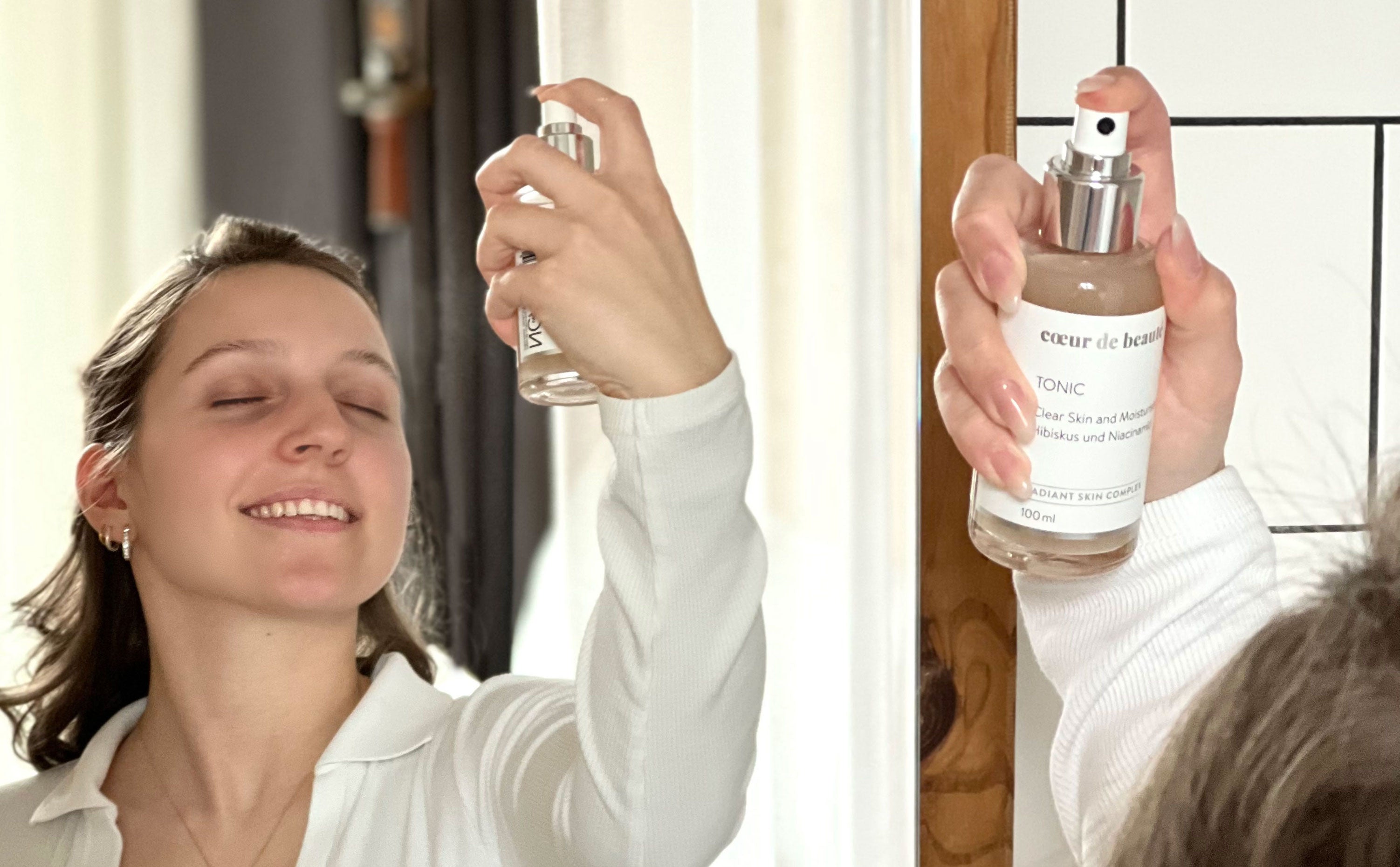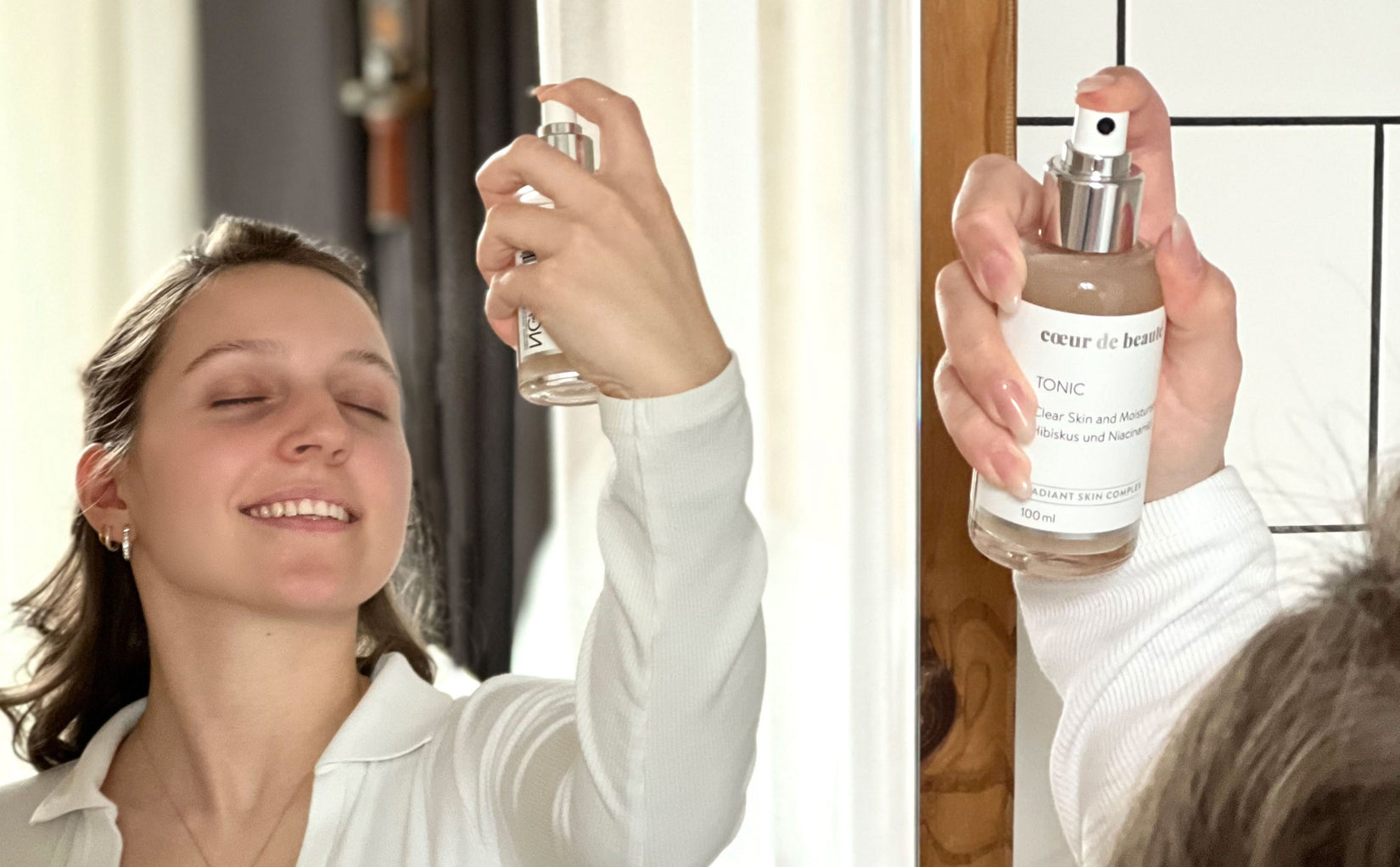 Ich helfe Dir gerne das passende Produkt für Dich zu finden.
From my own experience, I know how difficult it is to find the right care product, especially for demanding skin.
I am therefore happy to advise you personally in order to find the perfect care products for you.
Just send me a message and I'll get in touch with you.
Kind regards Sabine – founder of coeur de beauté