PRODUCT INFORMATION
Anwendung
INHALTSTOFFE
PRODUCT INFORMATION
This 100% pure Age Protect facial care oil is a dream for all skincare purists!
Our anti-aging organic facial oil for mature and rather dry skin supports and regenerates your skin's collagen production. The natural ingredients care for the skin and ensure a smooth and even complexion. All ingredients are organic and full of valuable fatty acids.
Our Age Protect facial oil for a rejuvenated complexion.
Wild rose oil supports skin regeneration like hardly any other oil and promotes collagen production. It stimulates cell renewal and is an excellent oil for dry and mature skin. It has a revitalizing and smoothing effect.
Apricot kernel oil makes the skin supple and is particularly well tolerated by sensitive and irritated skin.
Jojoba oil is moisturizing and increases skin elasticity.
Plum kernel oil - has a light, fine marzipan smell, protects the skin barrier, is cell-regenerating and constructive.
Grape seed oil - has an antioxidant effect and renews the skin.
My personal tip: With the facial oil I can easily compensate for daily fluctuations in my skin. If she feels particularly dry or irritated, I add a few drops of the facial oil to my serum and apply it to the skin together. The facial oil is absorbed very well together with the serum and my skin is happy about the extra care.
Anwendung
HOW TO USE AGE PROTECT FACIAL OIL:
As pure facial care, apply directly to the skin after cleansing. A moisturizer should be applied beforehand. For individual adjustment, you can also simply add a few drops to your care cream.

INHALTSTOFFE
Prunus Armeniaca Kernel Oil*, Simmondsia Chinesis Seed Oil*, Vitis Vinifera Oil*, Prunus Domestica Seed Oil*, Rosa Canina Fruit Oil*, Tocopherol (Vitamin E)
*from controlled organic cultivation

Apricot kernel oil (base oil, very well tolerated, smoothing, soothing, high oleic acid content)
Jojoba oil (particular is the ability to spread within the cornea, protects the skin or horny layer from water loss for a long time, therefore moisturizing without being greasy)
Wheat germ oil (high natural proportion of tocopherol, vitamin E, phytosterols and phospholipids, therefore ideal for skin with impaired barrier function, sallow skin with poor circulation), combined with wild rose oil, it forms an excellent night care for mature skin. In combination with evening primrose oil, it stabilizes allergic skin through the combination of oleogels.
Plum kernel oil has a similar effect to apricot kernel oil, smells very good of marzipan, natural fragrance
Rosehip seed oil/wild rose oil has a high alpha linolenic acid content of 33%. It also has a high content of vitamin A. It supports skin regeneration like hardly any other oil, ideal for treating dry, scaly skin, pigment spots and scars.
Vitamin E (tocopherol) protects the skin barrier and improves the skin's ability to retain moisture.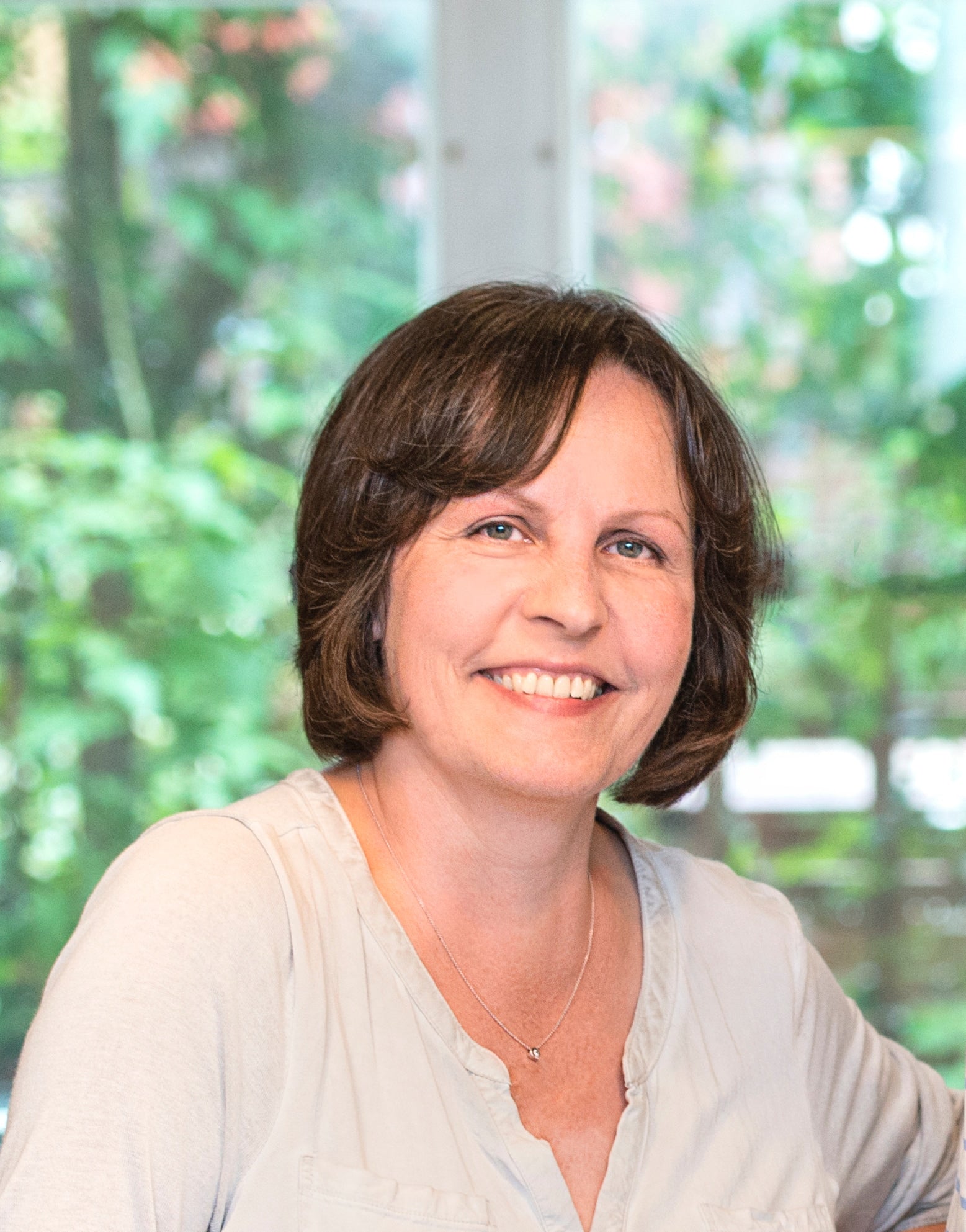 30 Tage Geld zurück Garantie
Aufgrund meiner eigenen langjährigen Erfahrung mit meiner sensiblen Rosacea Haut habe ich begonnen eigene Produkte zu entwickeln nach dem Prinzip: "Meine Haut soll nur das bekommen, was sie wirklich braucht",  Ich bin von den herausragenden Pflegeeigenschaften meiner Produkte überzeugt, da ich diese jeden Tag selbst nutze und mich wieder wohl fühle in meiner Haut. Solltest Du mit einem meiner Produkte nicht zufrieden sein, dann melde dich bei mir mit Deinem Problem und Du bekommst Dein Geld ganz unkompliziert zurück.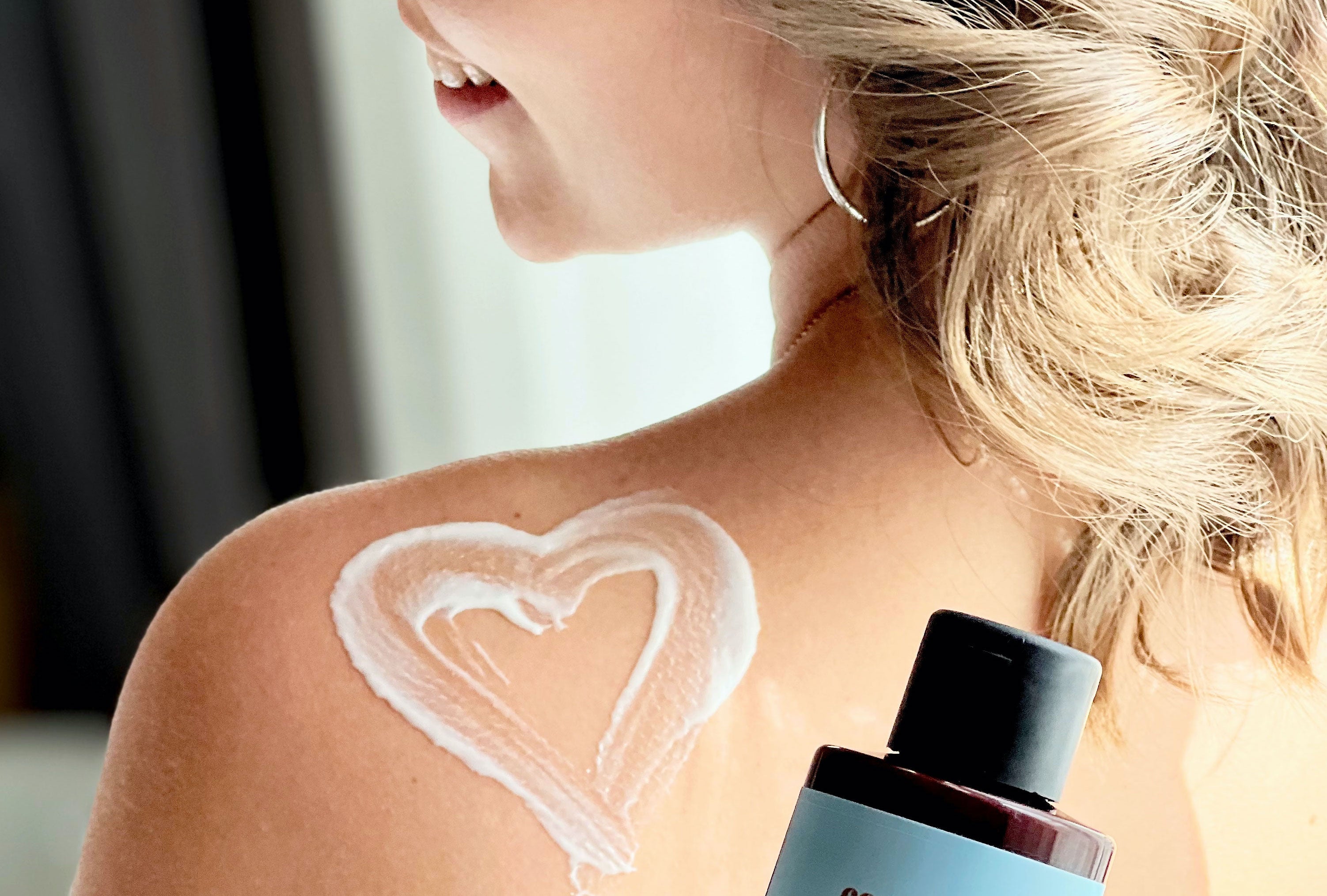 Gut für Dich, gut für die Umwelt
Wir verzichten in unseren Produkten auf unnötige Inhaltsstoffe wie Silikone, Parabene, Mikroplastik, Füllsstoffe, Palmöl und Duftstoffe. Zusätzlich sind unsere Produkte 100% vegan und PETA zertifiziert. Um unsere Umwelt zu schonen, entwickeln und produzieren wir unsere Produkte ausschließlich in Deutschland, unsere Verpackung besteht aus Glas oder recyceltem PET und wir versenden Eure Päckchen CO2 neutral.