PRODUCT INFORMATION
application
INGREDIENTS
PRODUCT INFORMATION
Our Body Lotion - Probiotic Skincare pampers your skin with valuable herbal ingredients.
The rich body lotion protects your skin with a valuable mixture of marula oil, almond oil, apricot kernel oil and aloe vera. Your skin protection barrier is built up and irritated skin calms down.
The probiotic active ingredients bring your skin's protective layer back into natural balance and it feels soft and cared for.

Marula oil is packed with valuable vitamins and antioxidants. It moisturizes the skin and offers anti-aging protection. Marula Oil is the new secret weapon for perfectly cared for skin. It is excellent for the care of dry, chapped skin. Marula oil strengthens the skin's own lipid protection and is also very well tolerated by sensitive skin
The probiotics in our body lotion were developed to protect sensitive skin. The microorganisms activate the skin's natural protective function, thereby calming it and strengthening the skin barrier.
Aloe vera juice soothes and cools dry and irritated skin and provides a lot of moisture
Jojoba oil moisturizes the skin and increases skin elasticity.
We use recycled PET for our shower gel and body lotions. Our ECO bottles are made in Germany. It has the same properties as new PET but has already completed a product life cycle. That means it has been used, disposed of appropriately, collected and reprocessed as recycled plastic - making new from old.
application
HOW TO USE THE BODY LOTION BEST:
Apply morning and/or evening after cleansing
As a care supplement, we can also recommend our facial care with marula oil.
INGREDIENTS
Aloe Barbadensis Leaf Juice*, Caprylic/Capric Triglyceride, Pentylene Glycol, Glycerin, Glyceryl, Stearate Citrate, Rhus Verniciflua Peel Cera, Squalane, Prunus Amygdalus Dulcis Oil*, Prunus Armeniaca Kernel Oil*, Silica, Maltodextrin, Hydrogenated Lecithin, Sclerocarya Birrea Seed Oil*, Xantan Gum, Lactobacillus Ferment, Tocopherol, Helianthus Annas Seed Oil
*from controlled organic cultivation.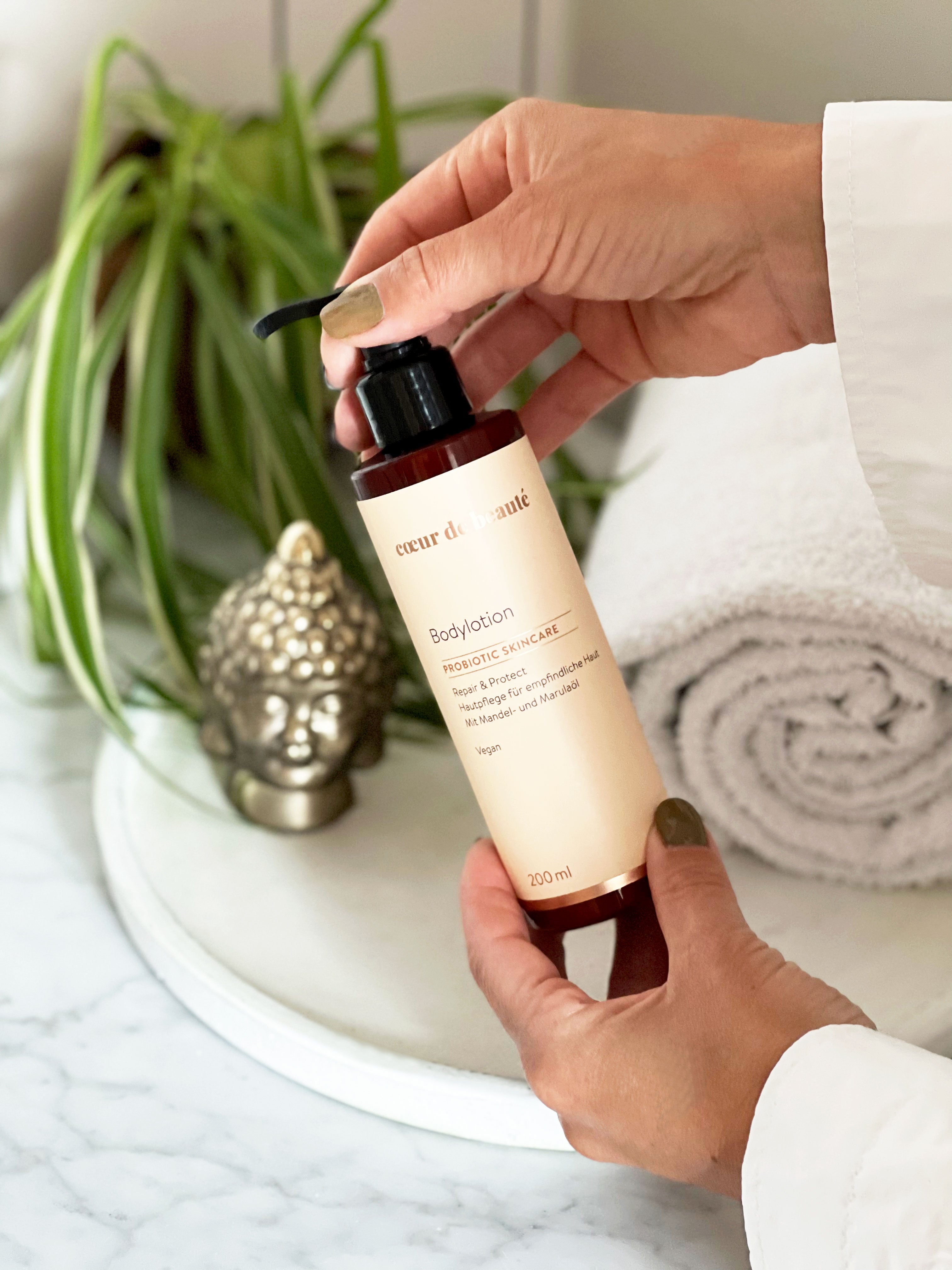 Why we use probiotics in our products.
Our skin can become imbalanced due to various factors such as stress, environmental pollution or incorrect care. Without an intact microbiome, the skin is less protected from environmental attacks. So "wrong" bacteria have an easy time, multiply and attack our skin. Our skin reacts with redness, irritation, itching, impure skin or dry skin areas. The balance of the ecosystem of our skin is then no longer in balance - our skin barrier is weakened. This is exactly where probiotic care products can help. By adding "good" bacteria (probiotics) to skin care products, the "bad" bacteria are pushed out again. The natural, protective skin flora can be rebuilt. Skin care based on probiotic active ingredients is therefore a promising way to have a positive effect on sensitive, dry and irritated skin. The Lactobacillus genus of bacteria is used in coeur de beaute's probiotic skincare products. A natural bacterium that is also very common in fermented foods and is known for its positive effect in probiotic treatment.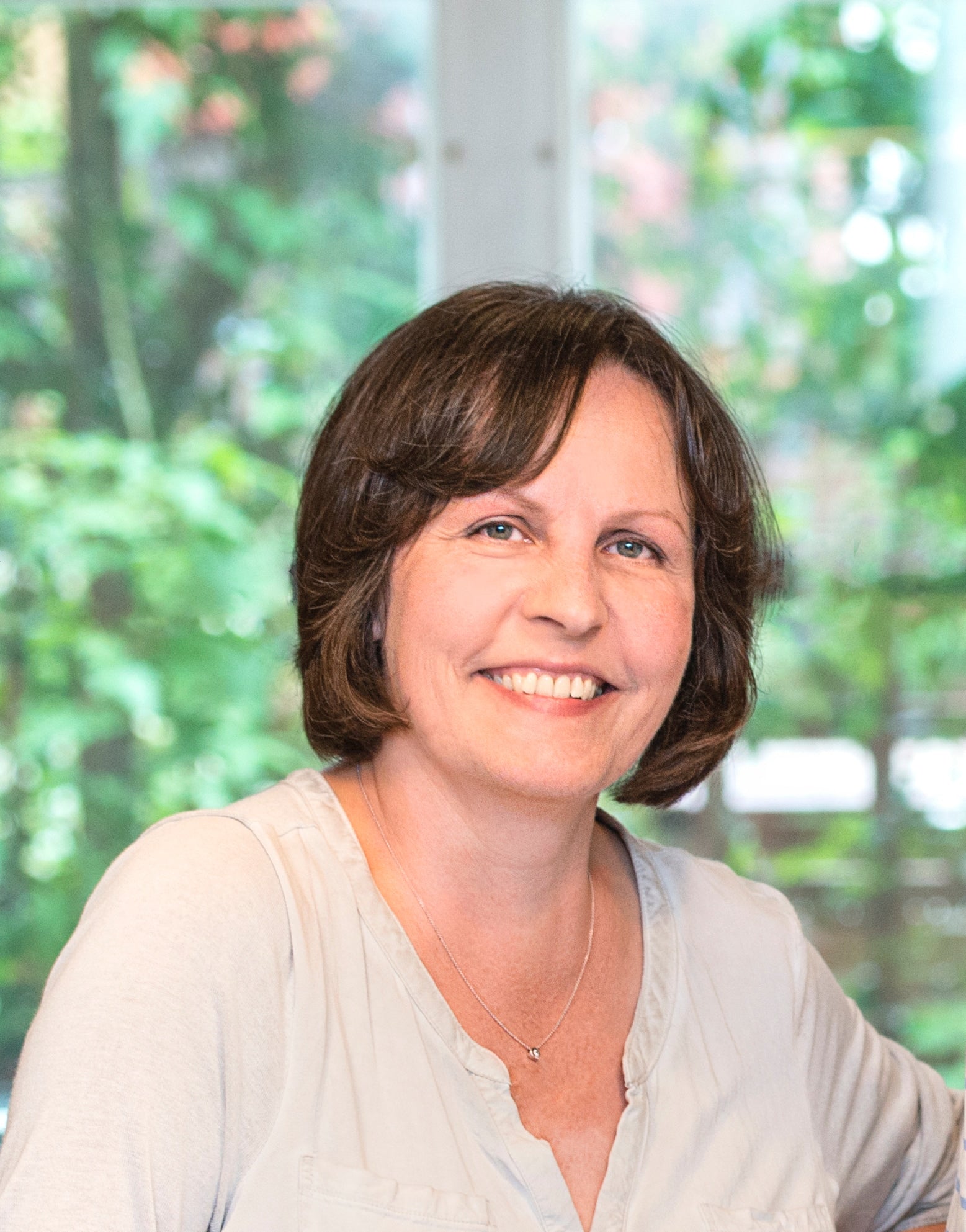 30 Tage Geld zurück Garantie
Aufgrund meiner eigenen langjährigen Erfahrung mit meiner sensiblen Rosacea Haut habe ich begonnen eigene Produkte zu entwickeln nach dem Prinzip: "Meine Haut soll nur das bekommen, was sie wirklich braucht",  Ich bin von den herausragenden Pflegeeigenschaften meiner Produkte überzeugt, da ich diese jeden Tag selbst nutze und mich wieder wohl fühle in meiner Haut. Solltest Du mit einem meiner Produkte nicht zufrieden sein, dann melde dich bei mir mit Deinem Problem und Du bekommst Dein Geld ganz unkompliziert zurück.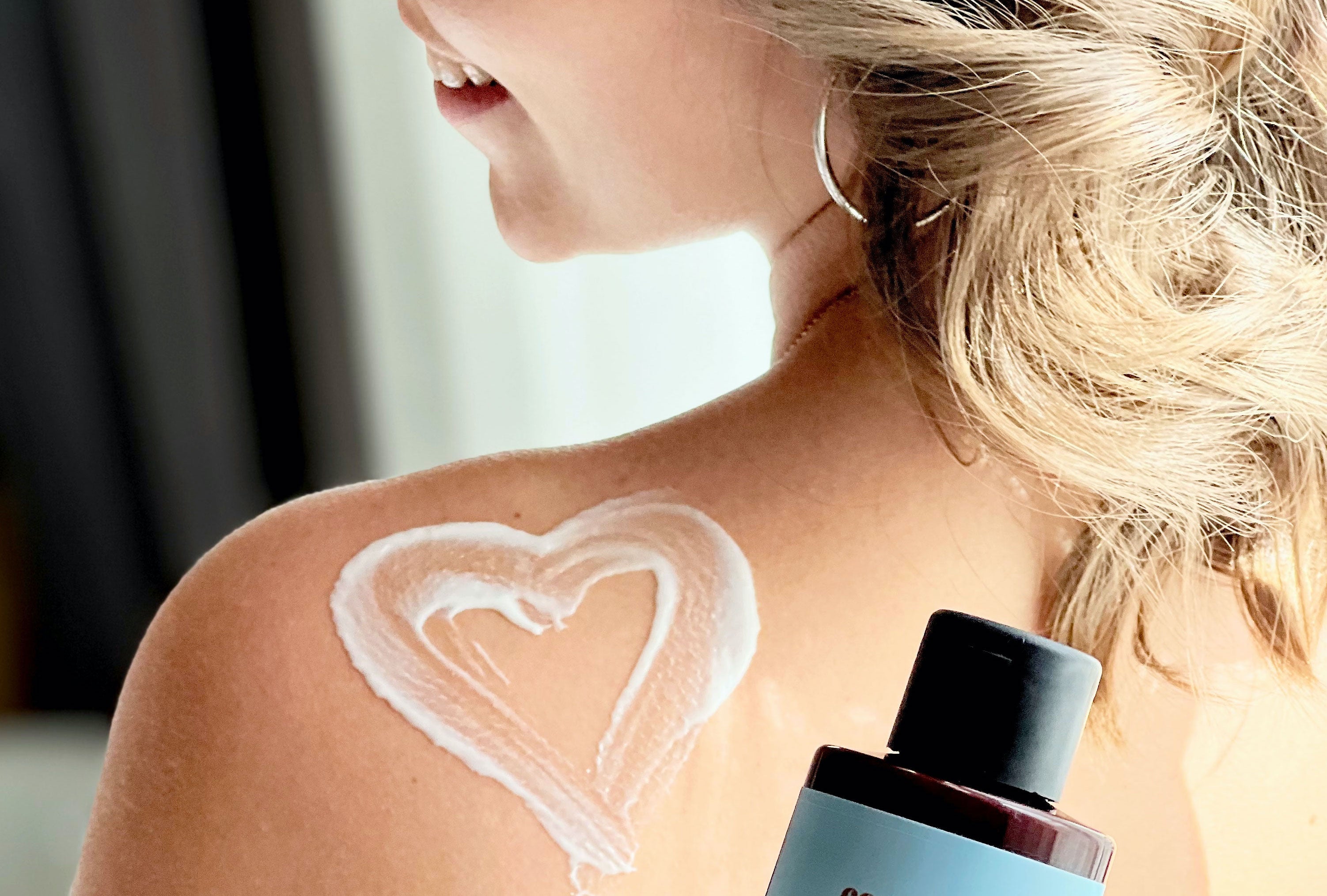 Gut für Dich, gut für die Umwelt
Wir verzichten in unseren Produkten auf unnötige Inhaltsstoffe wie Silikone, Parabene, Mikroplastik, Füllsstoffe, Palmöl und Duftstoffe. Zusätzlich sind unsere Produkte 100% vegan und PETA zertifiziert. Um unsere Umwelt zu schonen, entwickeln und produzieren wir unsere Produkte ausschließlich in Deutschland, unsere Verpackung besteht aus Glas oder recyceltem PET und wir versenden Eure Päckchen CO2 neutral.