TONIC with white tea & magnolia
Moisturizes and soothes your skin
€26,90
€10,00
&nbspVAT included
100ml&nbsp|&nbsp€10,00
/
per
100ml
You Save: €16,90 (63%)
In 2-4 Tagen bei Dir zu Hause
kostenloser Versand ab 50€
Spend €50,00 to Free Shipping
sofort spürbarer Effekt für Deine Haut
hohe Verträglichkeit Dank reizarmer Rezepturen
100% zertifizierte Inhaltsstoffe
30 Tage Geld zurück Garantie, falls Du nicht zufrieden bist
in Deutschland entwickelt und hergestellt
100% vegan und PETA zertifiziert
Hast Du Fragen? Schreib mir einfach eine WhatsApp.
Ich helfe Dir gerne weiter.
PRODUCT INFORMATION
INHALTSTOFFE
Anwendung
CUSTOMER REVIEWS
PRODUCT INFORMATION
Best before 02/24
Moisturizes, refreshes and soothes your skin with natural herbal ingredients
The moisturizing and soothing tonic with white tea and magnolia will delight you. It gives you a refreshed complexion and helps you achieve an even complexion.
The selected and natural active ingredients have a regenerative effect, offer your skin protection against free radicals and visibly smooth your skin. A facial tonic that is really suitable for every skin type.
The magnolia extract it contains is particularly beneficial for sensitive skin and is characterized by its antibacterial effect.
White tea is an intensive, beneficial elixir for your skin. It nourishes the skin in a natural way, strengthens your skin's protective barrier and is characterized by its high antioxidant effect.
Aquaxyl offers a hydration concept to circulate moisture through all layers of the skin and promotes the formation of hyaluronic acid. The skin barrier is strengthened. This results in softer skin and the smoothing of fine lines.
With our tonic with white tea & magnolia you nourish your skin with plenty of moisture immediately after cleansing and are therefore the best preparation for further care products such as serum and moisturizer.
INHALTSTOFFE
Aqua, Glycerin, Camelia Sinensis Leaf Extract, Xylitylglucoside, Anhydroxylitol, Xylitol, Magnolia Officinalis Bark Extract, Acacia Senegal Gum, Xanthan Gum, Pentylene Glycol, Glyceryl Caprylate, Citric Acid
Anwendung
HOW TO USE THE WHITE TEA & MAGNOLIA TONIC
Cleanse the skin gently and thoroughly. Then spray the tonic on your face and pat it in gently. If you want you can apply a serum. Finally, you apply your day care.
You can also moisturize and refresh your skin in between. Simply spray once or twice on the face and gently pat in.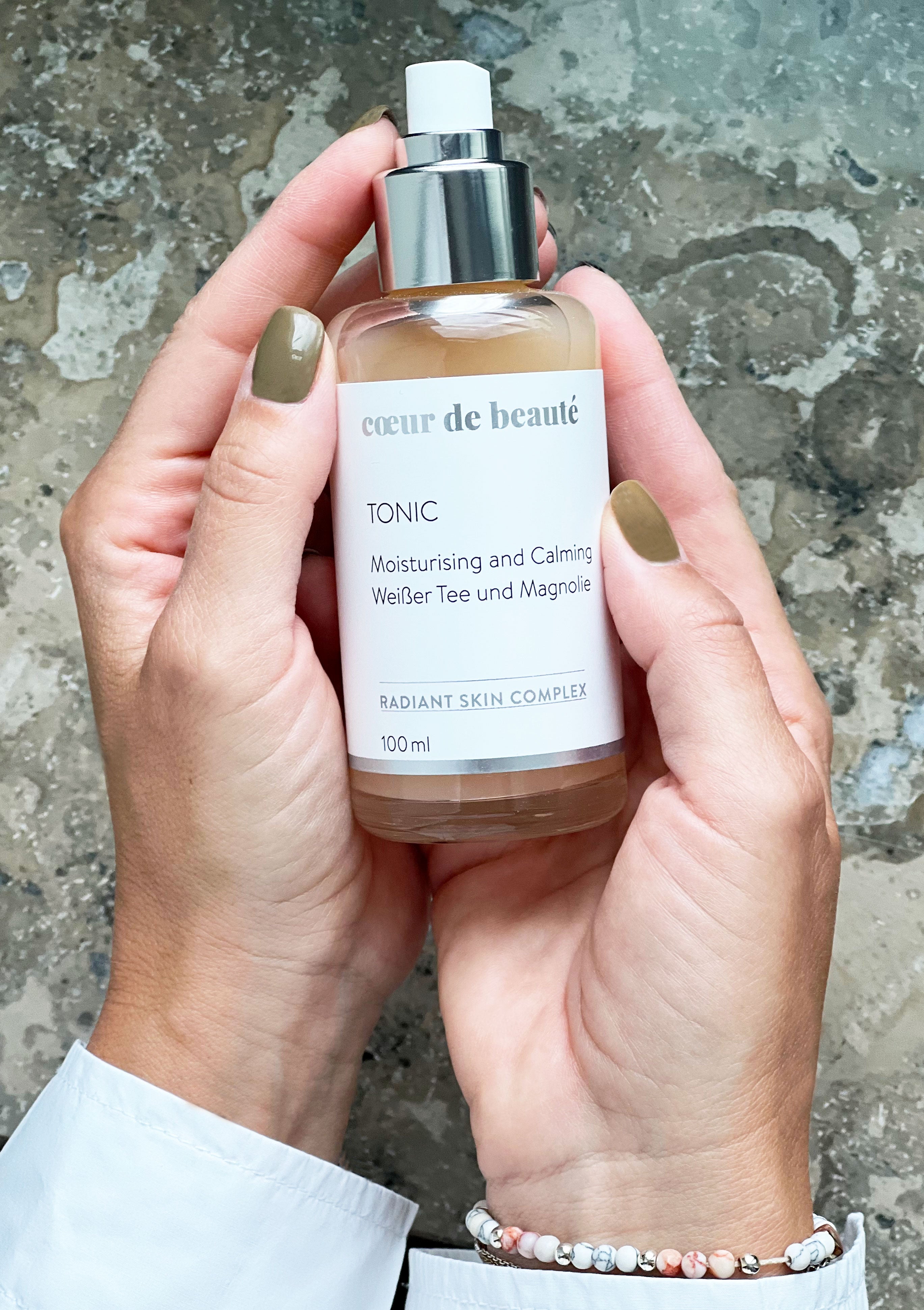 Radiantly beautiful skin with the power of magnolia.
Magnolia bark has been prized as a skin-soothing medicinal for over 2000 years. Magnolia extract gently inhibits inflammation, counteracts oxidative cell damage and kills bacteria. Magnolia bark relieves itching and swelling. It soothes irritated skin, prevents pimples and ensures a more even complexion. Magnolia bark also has the ability to neutralize free radicals such as those created by UV exposure that cause premature aging of the skin. As a natural antioxidant, magnolia bark also counteracts skin slackening. This powerful and natural plant power convinced and inspired us.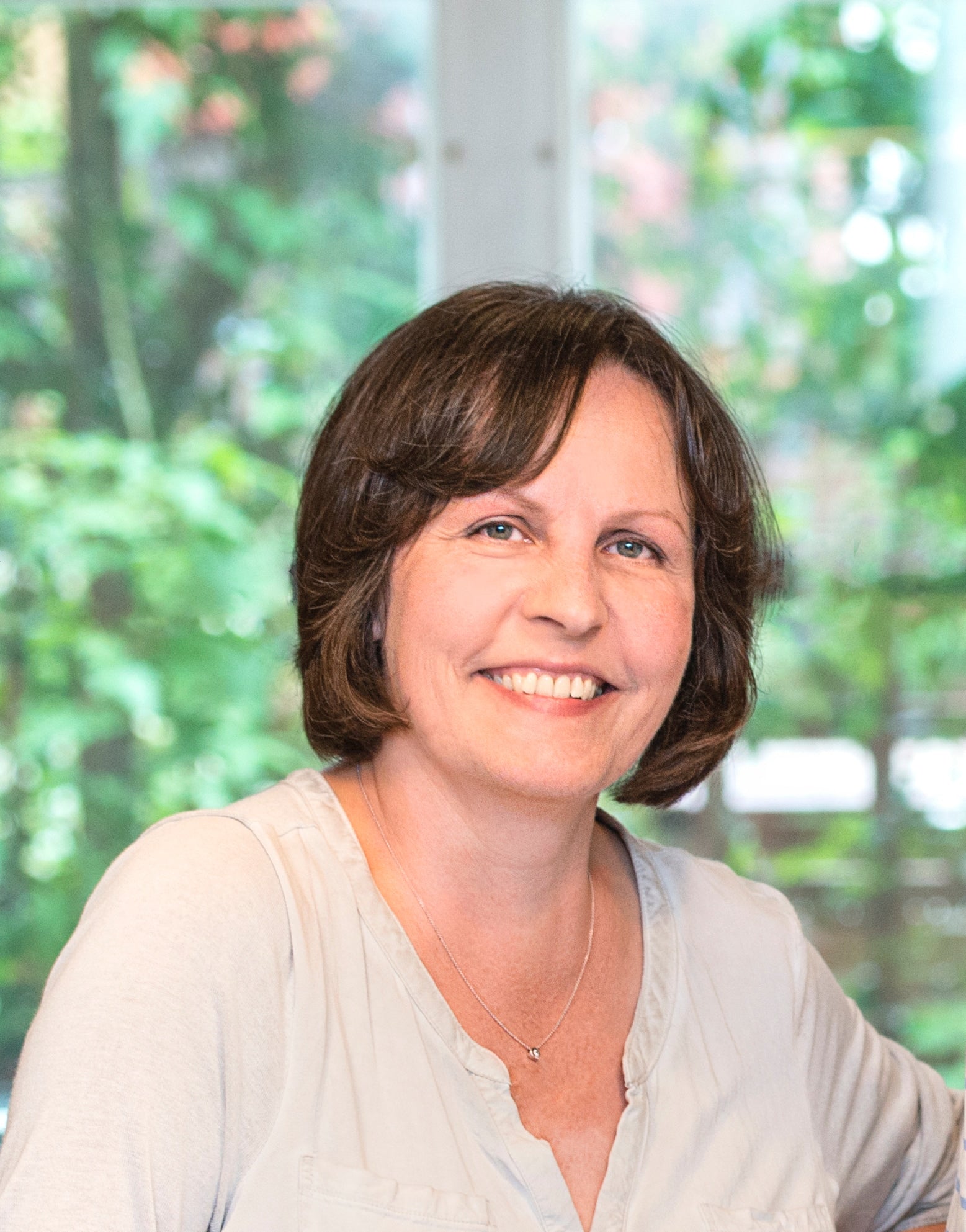 30 Tage Geld zurück Garantie
Aufgrund meiner eigenen langjährigen Erfahrung mit meiner sensiblen Rosacea Haut habe ich begonnen eigene Produkte zu entwickeln nach dem Prinzip: "Meine Haut soll nur das bekommen, was sie wirklich braucht",  Ich bin von den herausragenden Pflegeeigenschaften meiner Produkte überzeugt, da ich diese jeden Tag selbst nutze und mich wieder wohl fühle in meiner Haut. Solltest Du mit einem meiner Produkte nicht zufrieden sein, dann melde dich bei mir mit Deinem Problem und Du bekommst Dein Geld ganz unkompliziert zurück.
Gut für Dich, gut für die Umwelt
Wir verzichten in unseren Produkten auf unnötige Inhaltsstoffe wie Silikone, Parabene, Mikroplastik, Füllsstoffe, Palmöl und Duftstoffe. Zusätzlich sind unsere Produkte 100% vegan und PETA zertifiziert. Um unsere Umwelt zu schonen, entwickeln und produzieren wir unsere Produkte ausschließlich in Deutschland, unsere Verpackung besteht aus Glas oder recyceltem PET und wir versenden Eure Päckchen CO2 neutral.